Open House Days---
In 2023, only open:
Saturday, November 4 and 11 (9 am to 4 pm)
Note: we are NOT open at other times

We are not open to the general public, except for our "Open House Days" each Saturday in November when we open our orchards for visits and apple tree purchases. For DIRECTIONS, see Announcements Link.
When: first two Saturdays in November from 9 AM to 4 PM
What we offer during "Open House Days:
Related to Apple/Pear tree purchases and educational opportunities: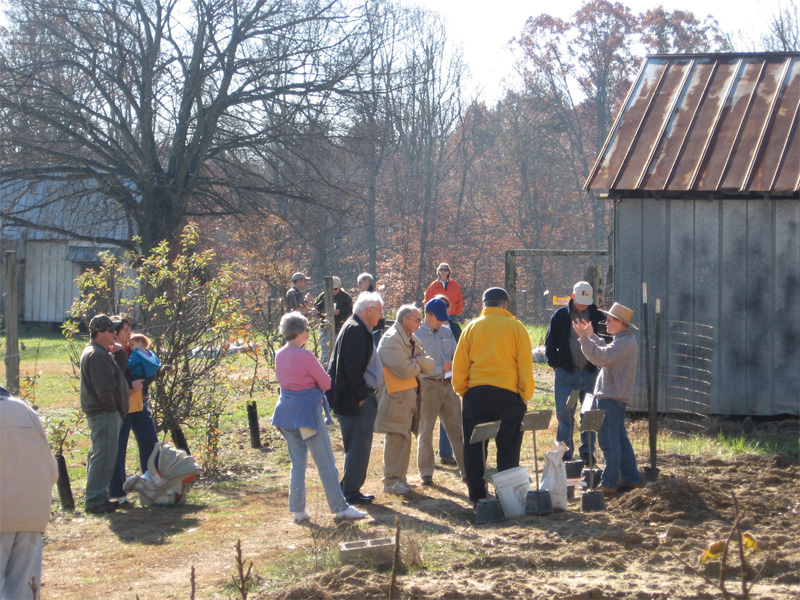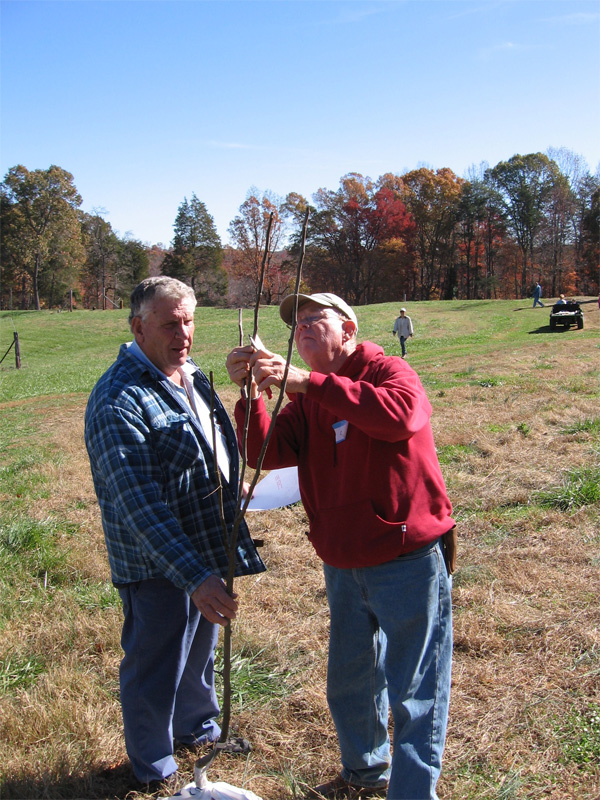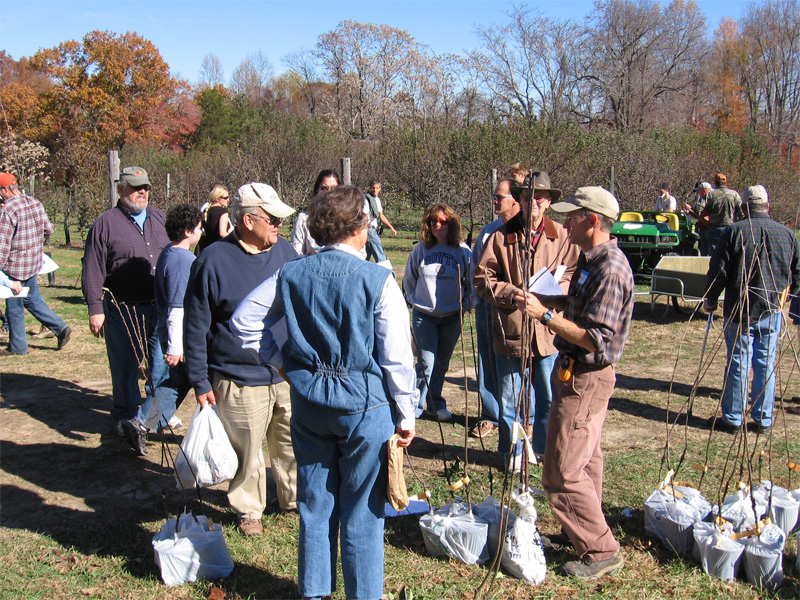 1. Opportunity to pick up nursery trees that have been pre-ordered OR purchase trees on site that same day (same-day pick up may take 30 minutes to fill your order)
2. Displays of typical planting holes and deer deterrents (free planting guides and pruning guides come with all purchases).
3. A chance to meet and talk to orchardists, cider experts, and sometimes agricultural extension agents.
4. An opportunity to walk through the orchards and grounds to see tree spacing and pruning techniques, as well as different types of trellis systems.
5. We have a display of over 100 different apple and pears to view
6. A chance to taste test around 20 different types of apples
Related to Apple/Pear fruit purchases or recreational opportunities: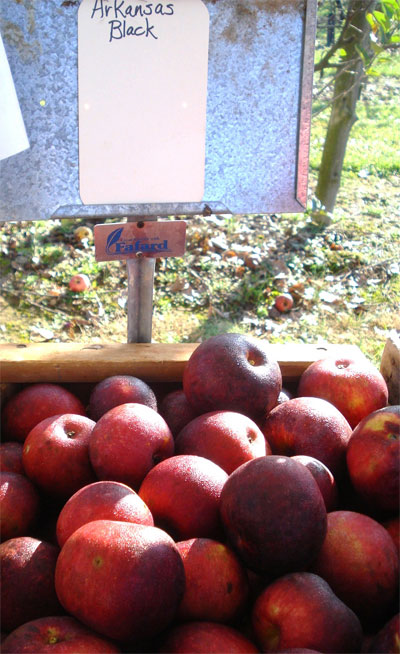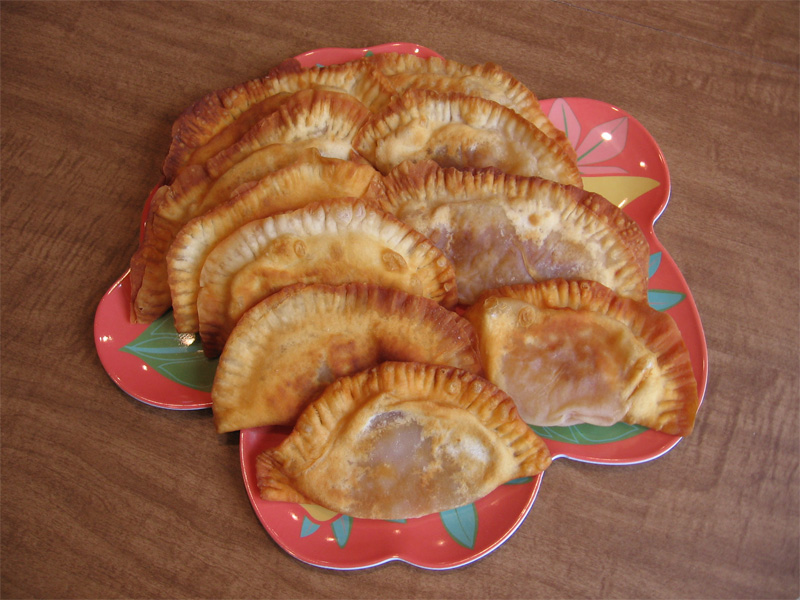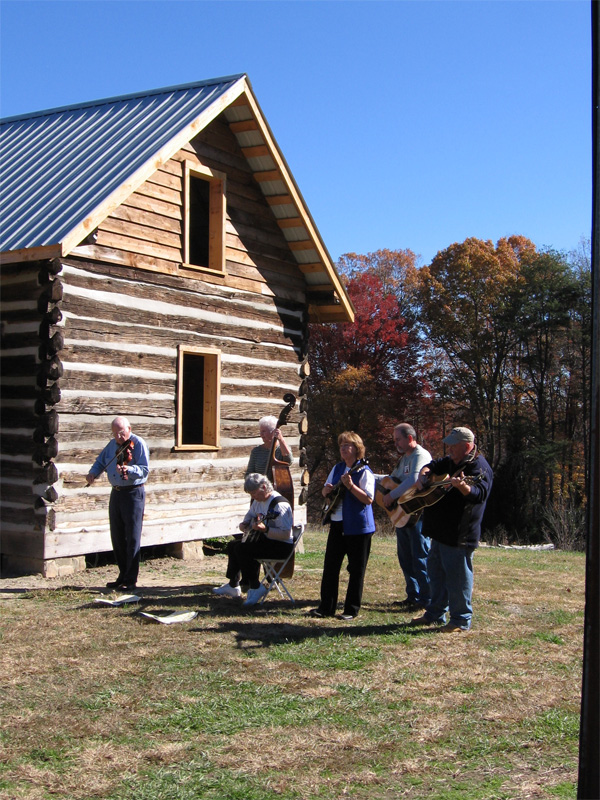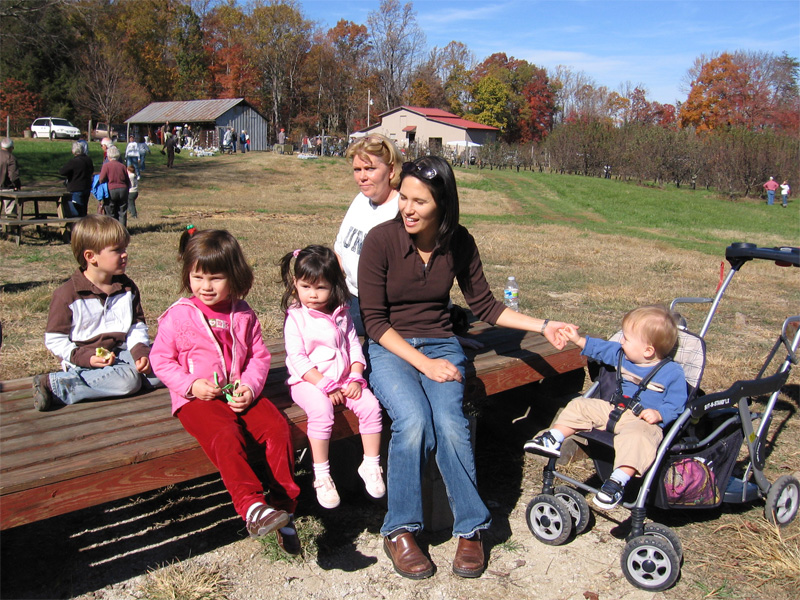 1. A chance to taste test around 20 different types of apples
2. Fresh, homemade fried apple pies (like grandma used to make) are for sale
3. Real apple cider to taste (sorry, we do not sell it).
4. Purchase apples (if any of the fall harvest remains)… please email ahead to see if apples remain available for sale.
5. An 1790's renovated farm house and a log cabin are open to tour.
6. A half-mile, somewhat hilly trail is open to walk.
7. One Saturday, the local Bluegrass band "Steel Magnolias" entertains visitors.
Directions are placed on the web site (see Announcements Link) starting the last week of October. Please call or email to let us know you are coming. Thanks.
Images of past Open Houses: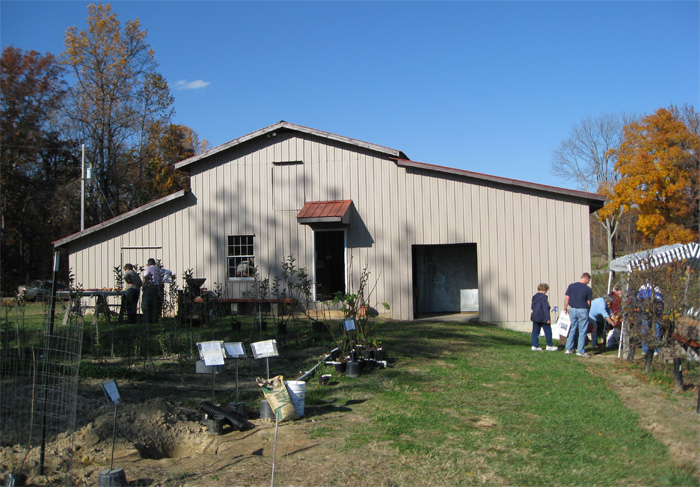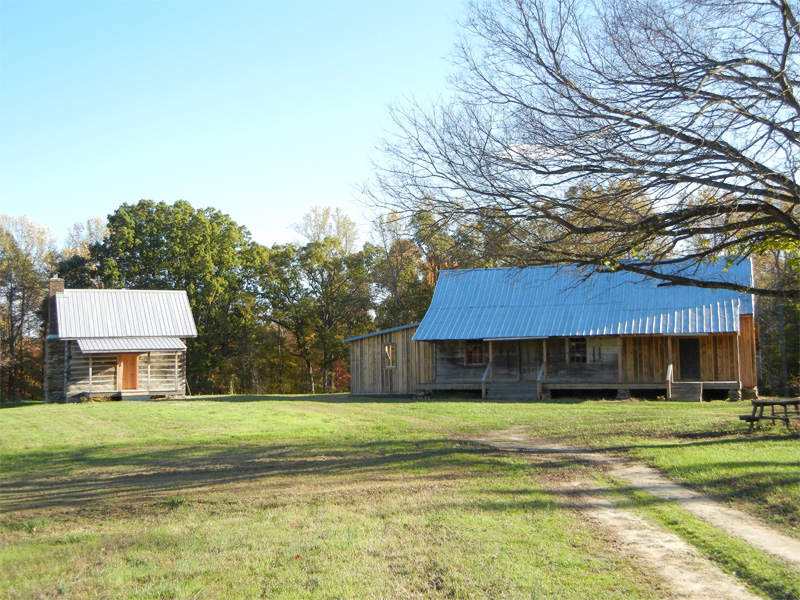 Left: "Packing House", where we have had Open House for the past 10 years.
Right: renovated historical 1790 house where the event is now housed. See the Announcements Link for information regarding this RAFI- funded project.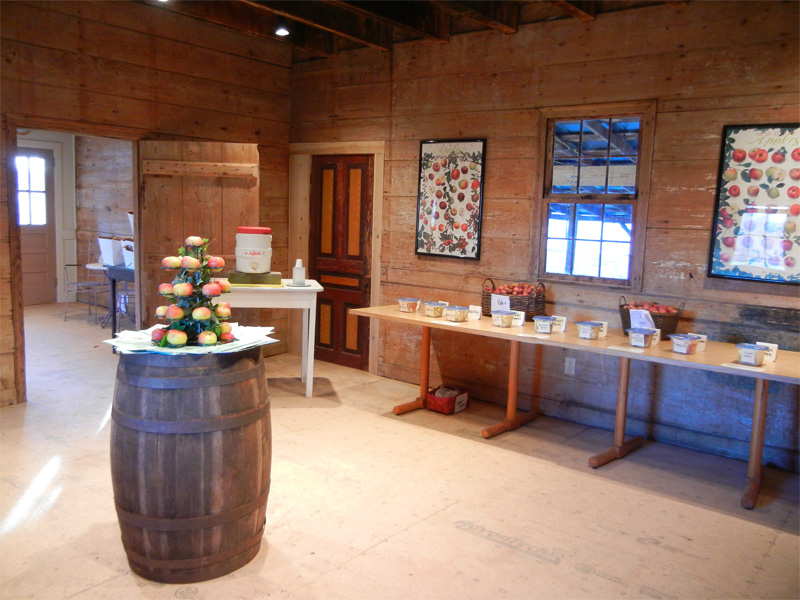 Apple tasting room in the 1790 farm house.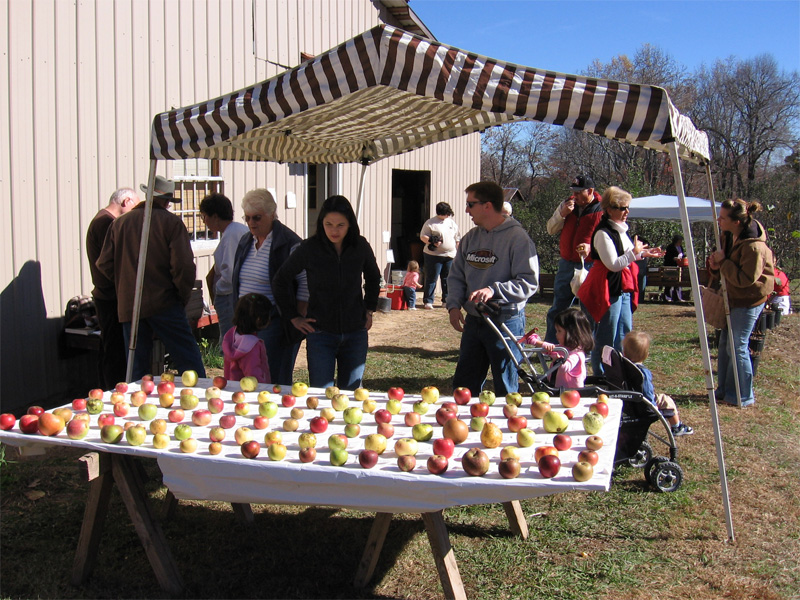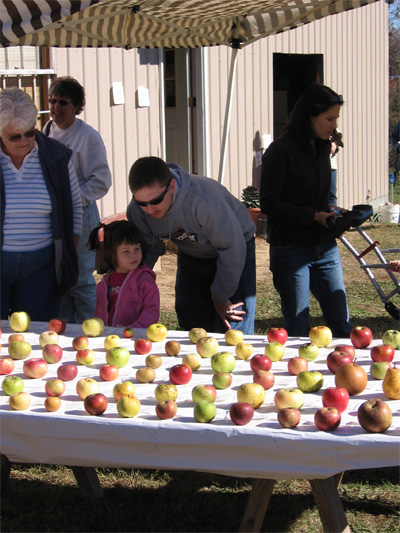 Families look over the fruit display table.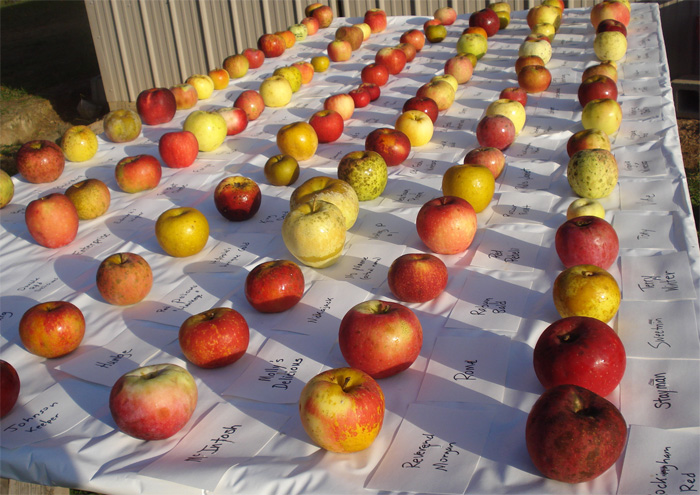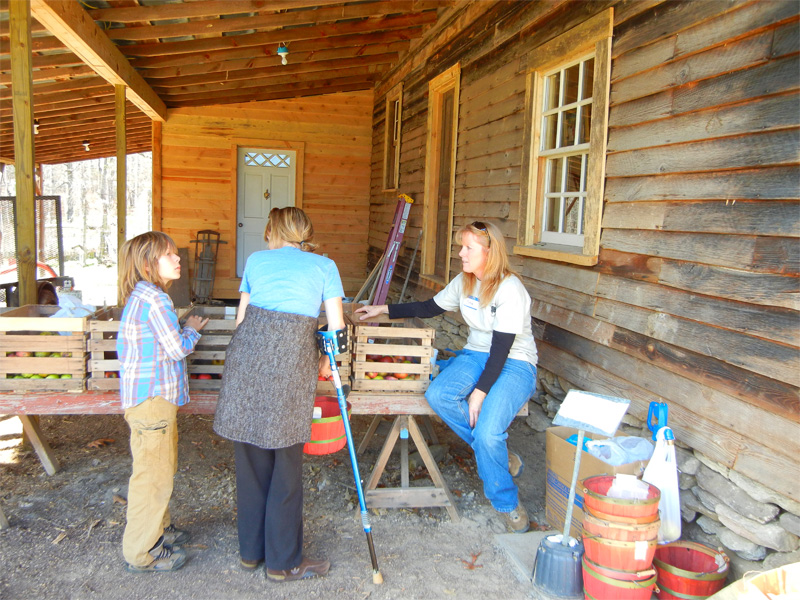 Display table of over 100 different types of apples and pears. .................... Betty(on right)helps a customer find apples.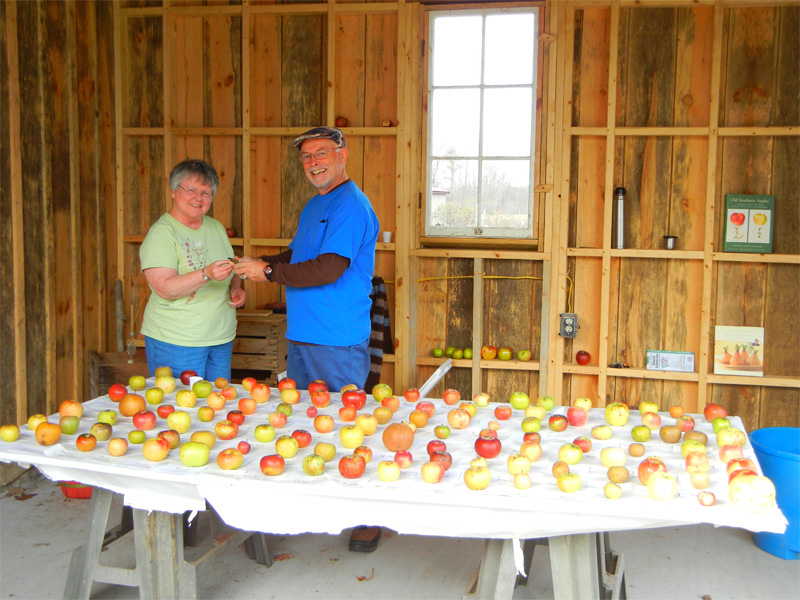 Bill stands by the apple display table answering questions.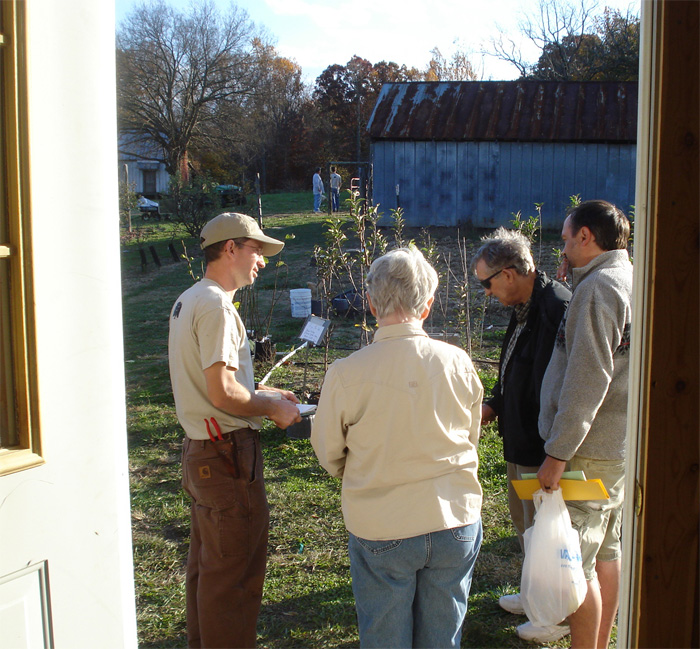 David and Janice discuss apples with a customer and his father.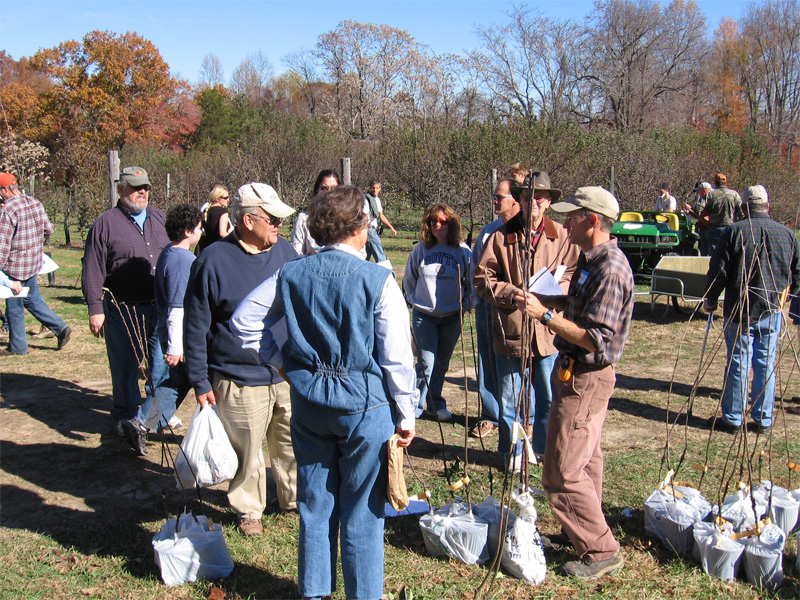 David answers customers' questions.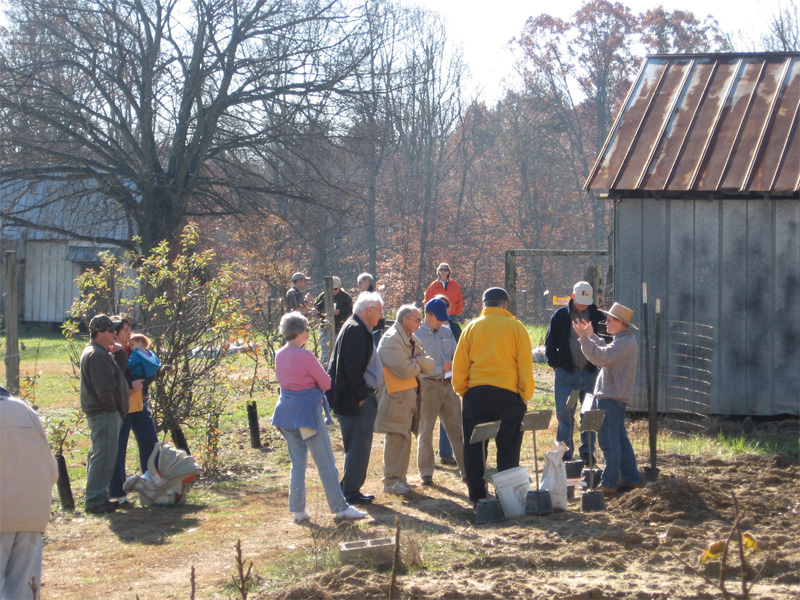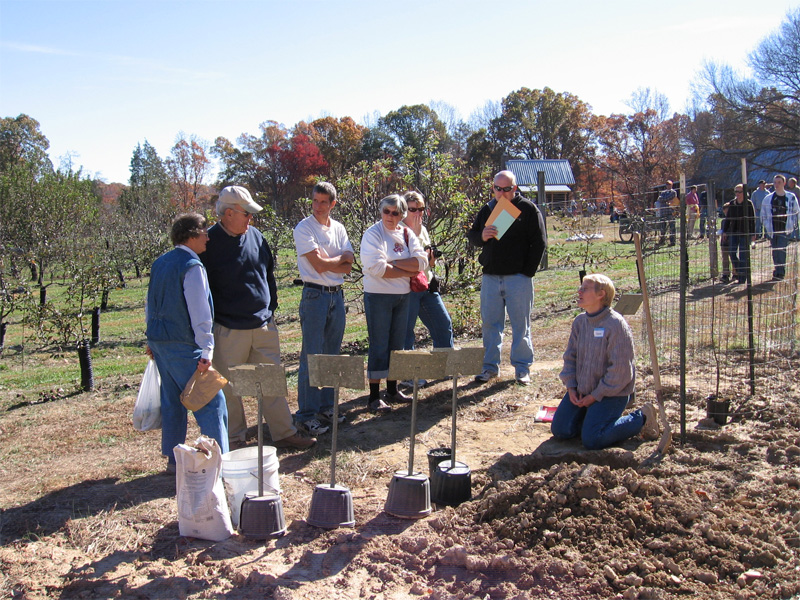 Anne Stomp (in right on both images) from NC State University speaks "apple love" to customers. She is an apple cider expert.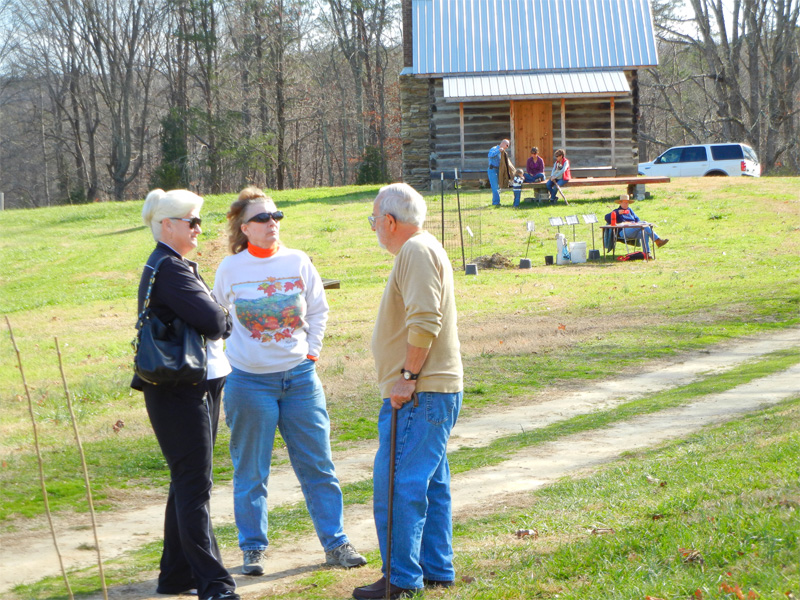 Apple expert Lee Calhoun chats with visitors.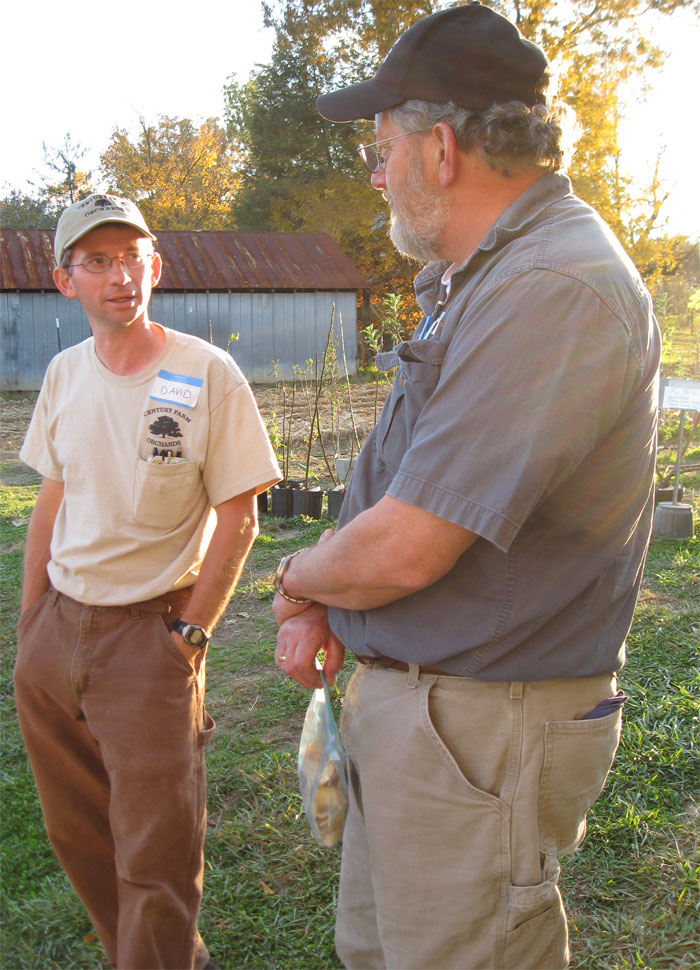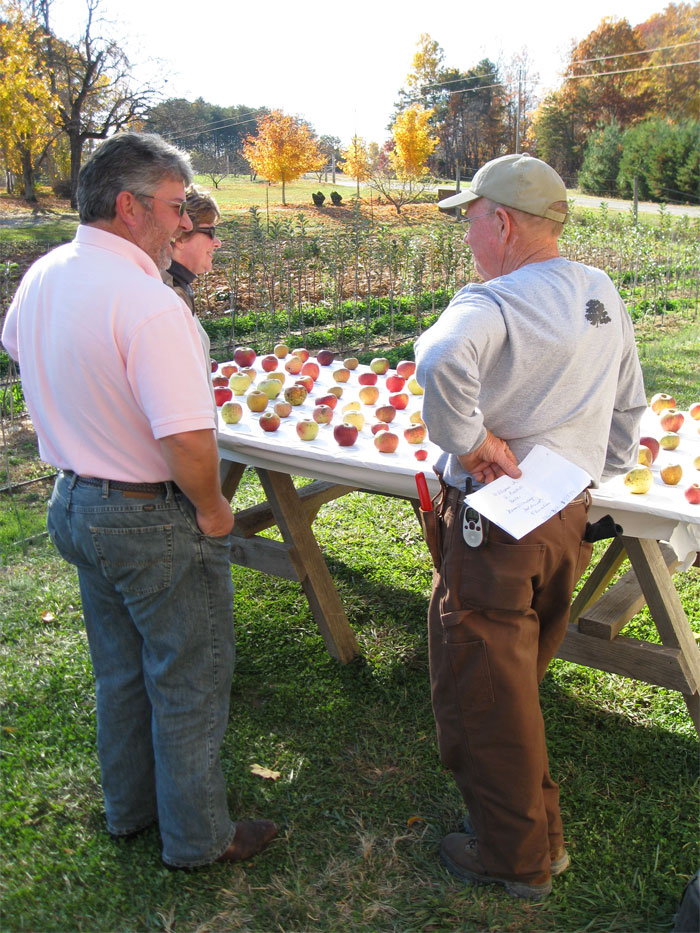 David (far left) and Doug Hundley (Avery Co., NC extension agent) talk apples. Cy (on far right) shares a laugh with a customer.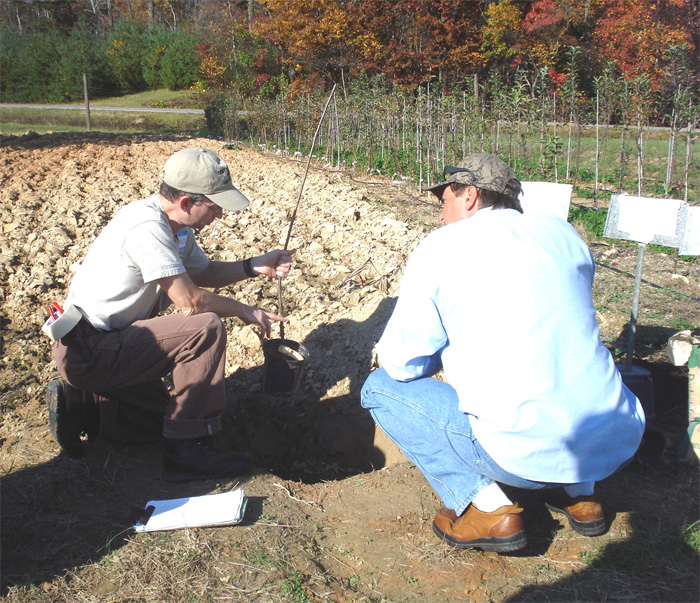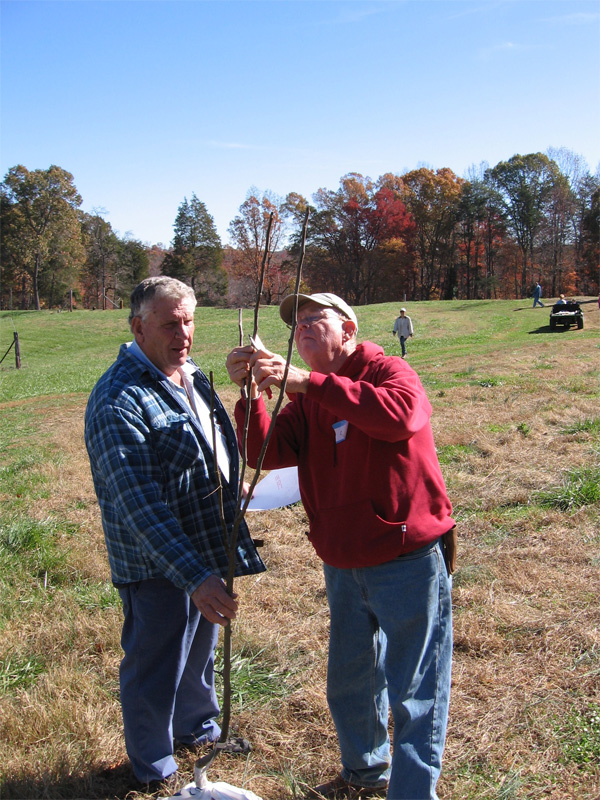 David (left) shows a customer the grafting union and describes the depth at which to plant the tree (sample hole visible). Cy (right) helps prune a customer's pear tree.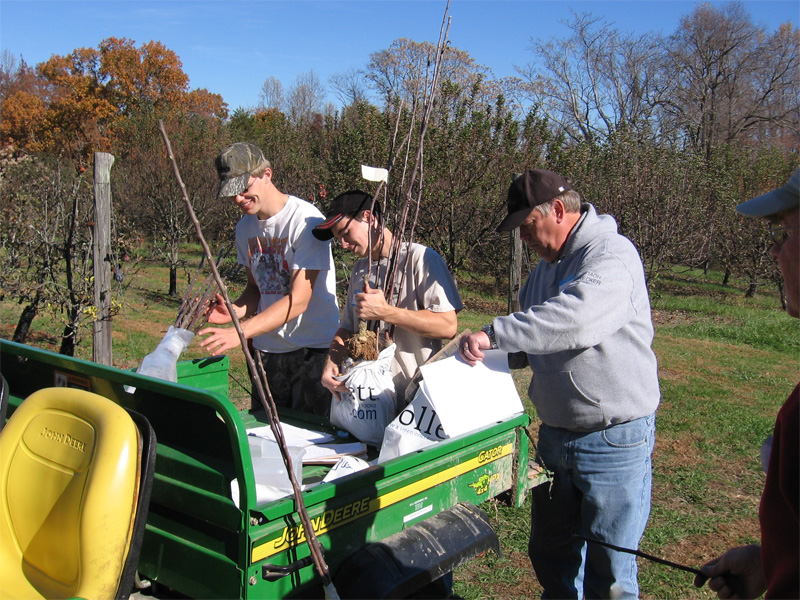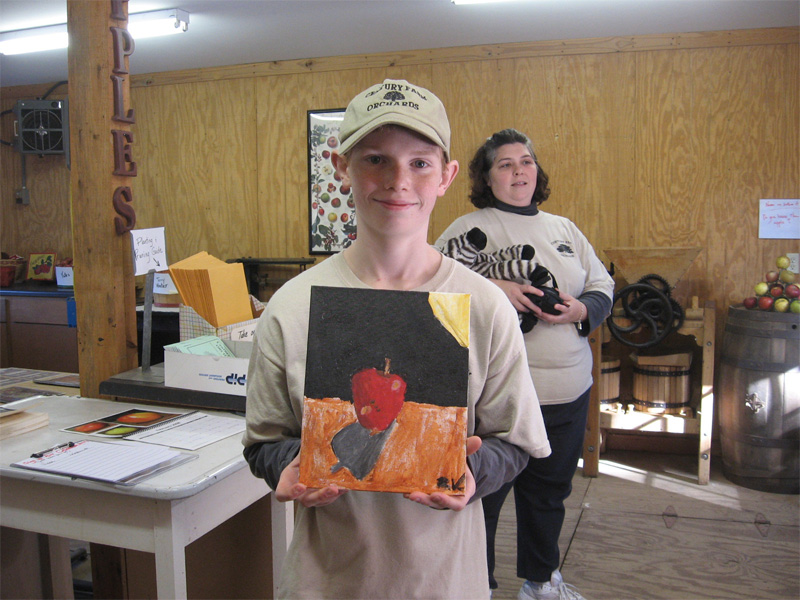 Nathan, Matthew, and Tim help package trees for customers. Bryan Vernon (right) shows off his apple artwork. Mom (Beverly) in back.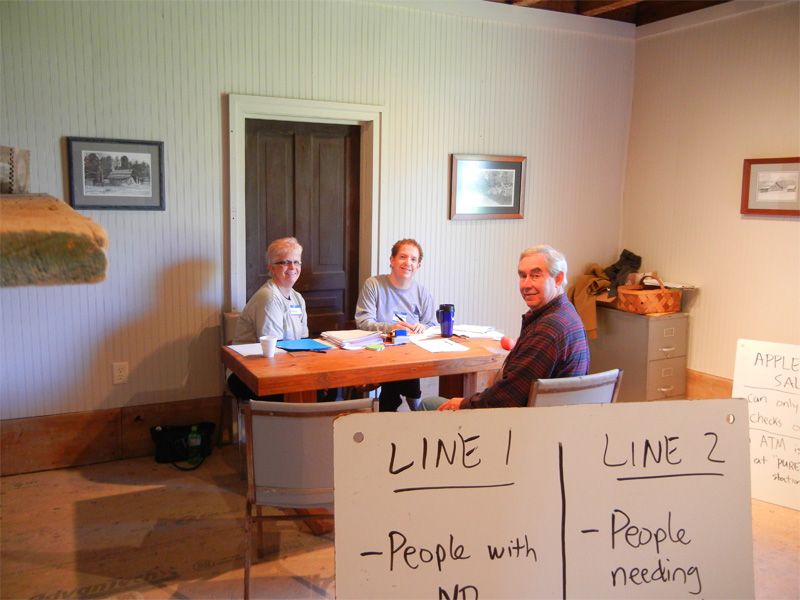 Patrick and Cynthia take a break from "command central". He keeps track of customer orders and inventory during Open House days. (above)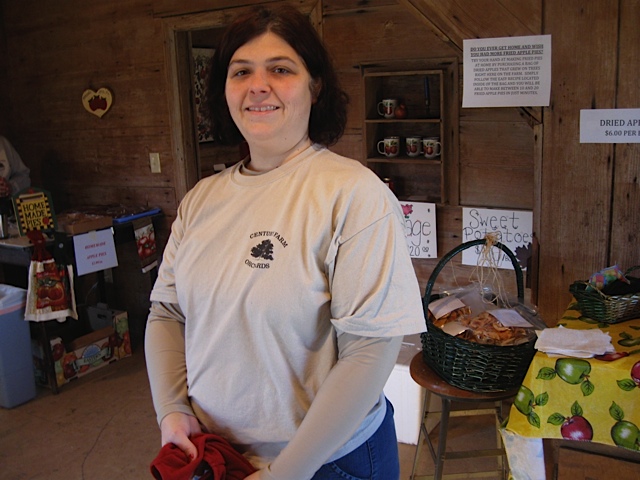 Beverly prepares the kitchen for visitors.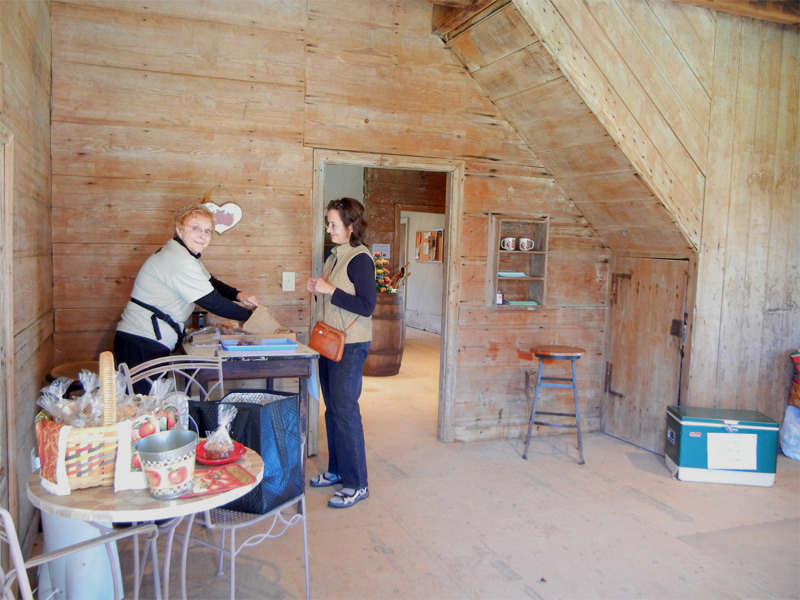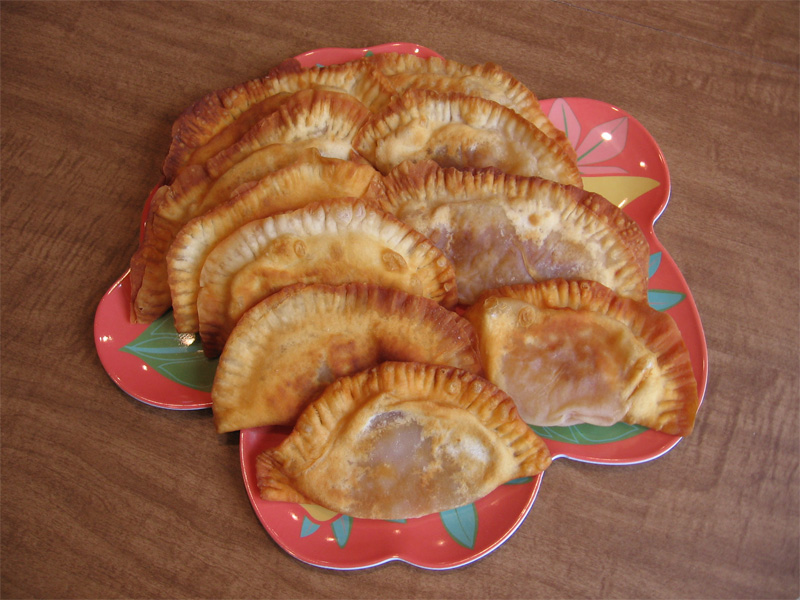 Aunt Grey points to apple samples. She is the queen of our famous "fried apple pies". Some customers return each year simply for the pies--- but they arrive early; the pies sell quickly. (above)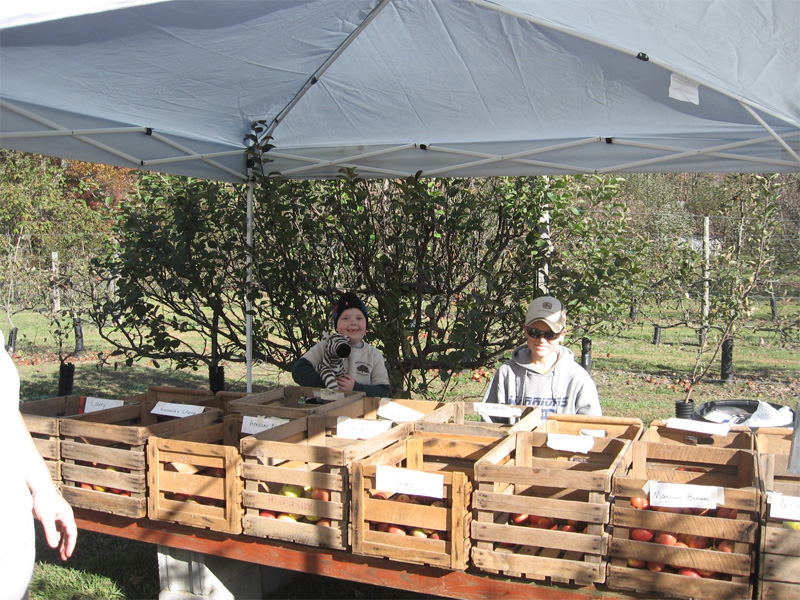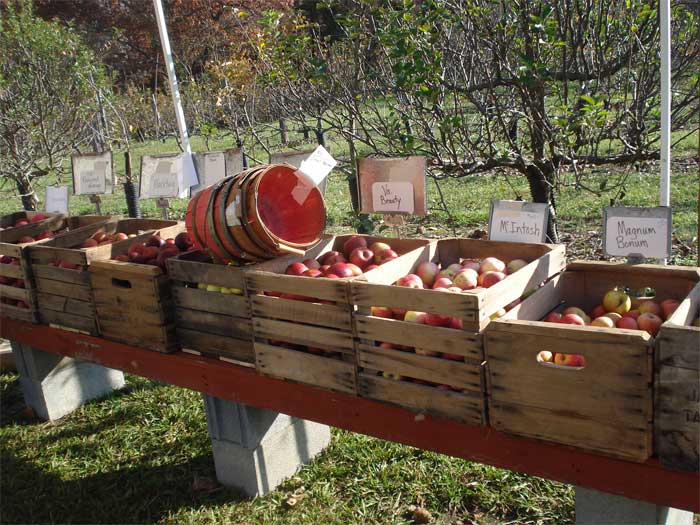 Colin and Ryan man the apple selling tent.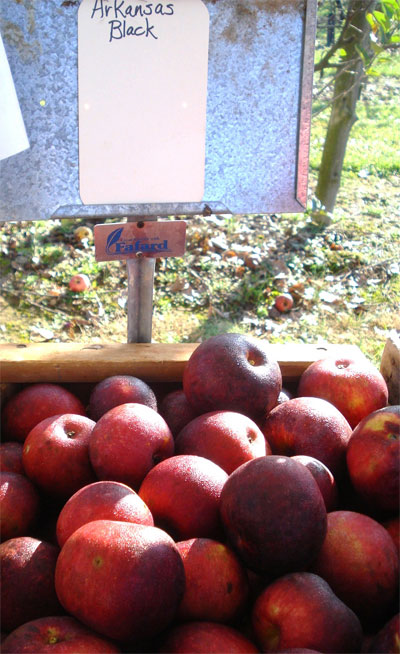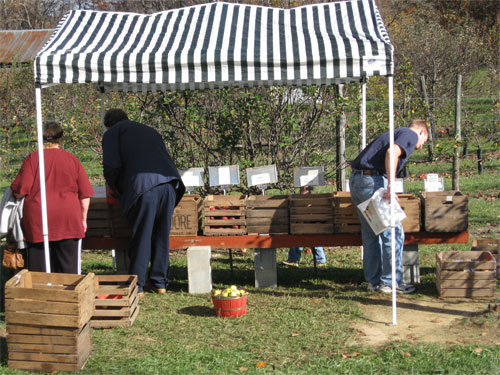 Customers pick through the apple boxes finding just the right ones to take home.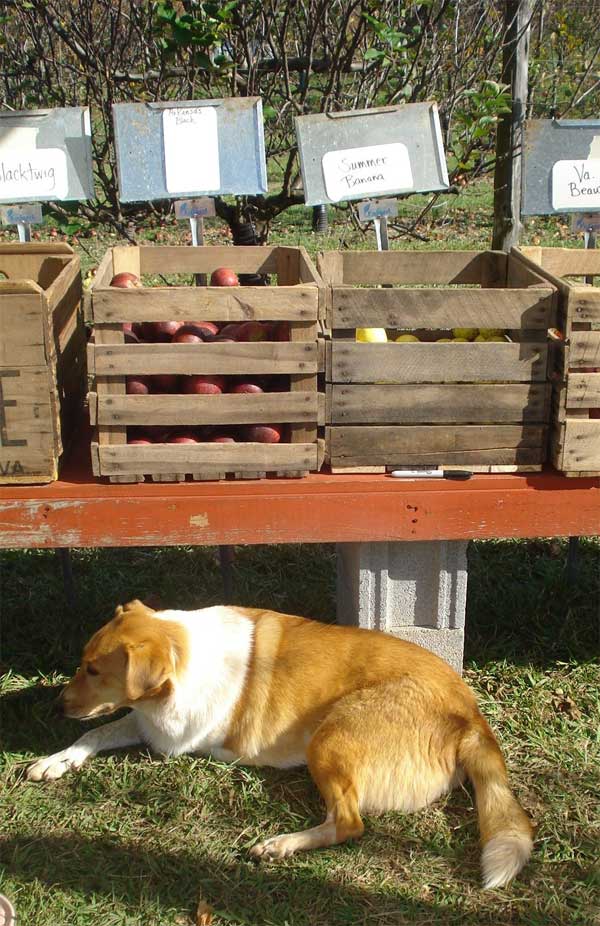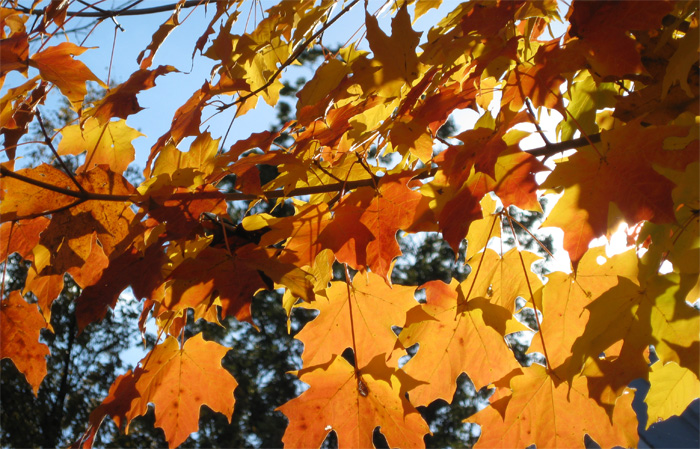 Wesley, the three-legged dog, "protects" the apple boxes. Fall colors can be on display if the autumn season is later than usual.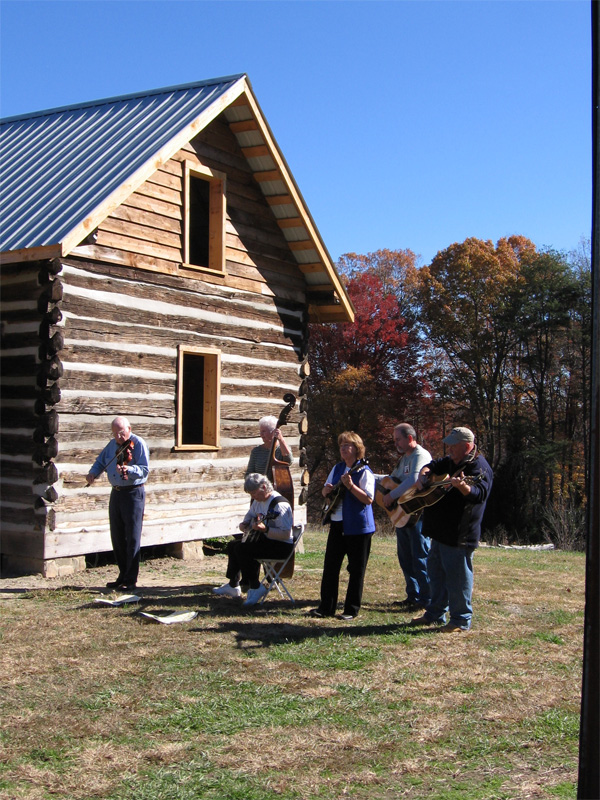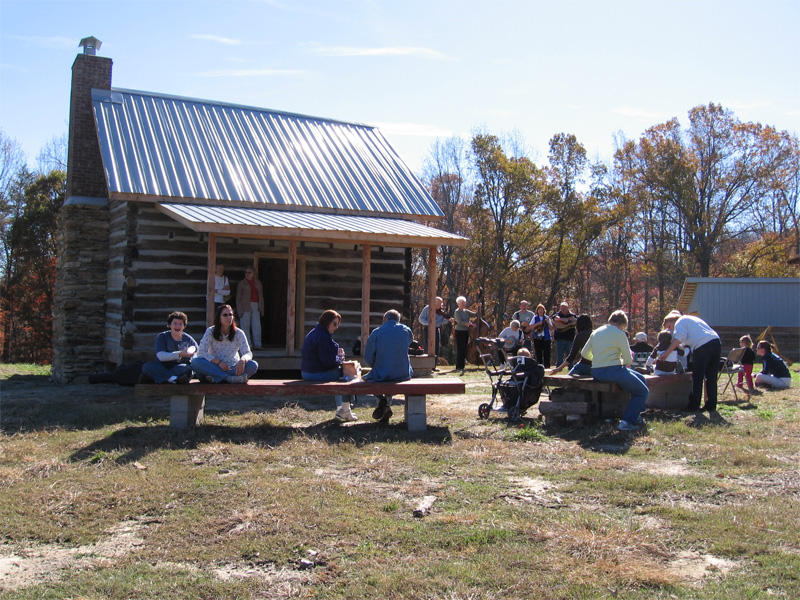 Local bluegrassband, "Steel Magnolias" entertains visitors at the log cabin.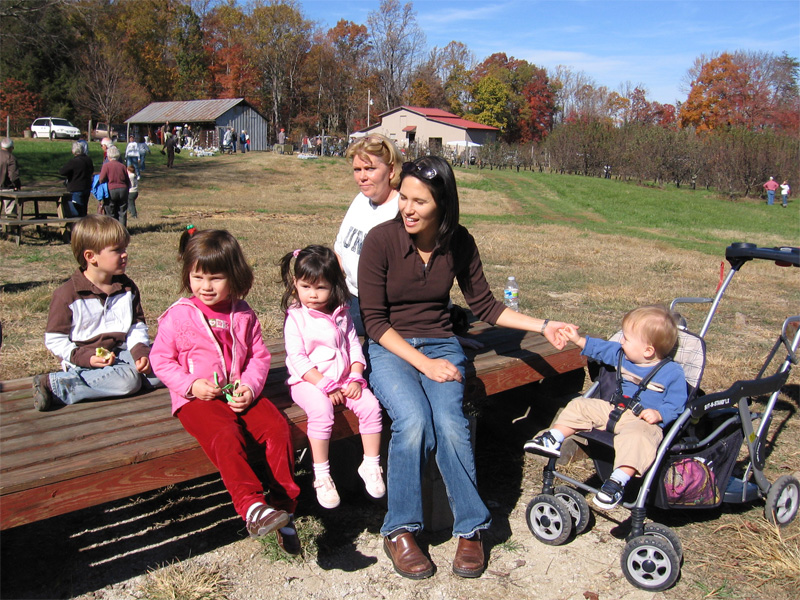 AND......... If you cannot attend one of our Open Houses to personally pick up trees, we ship via UPS from November to early April.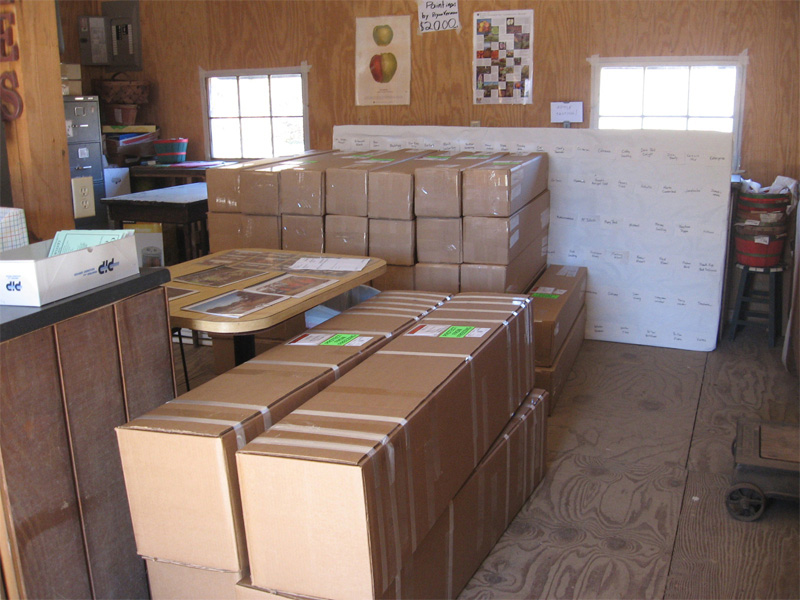 Boxes of trees await shipment.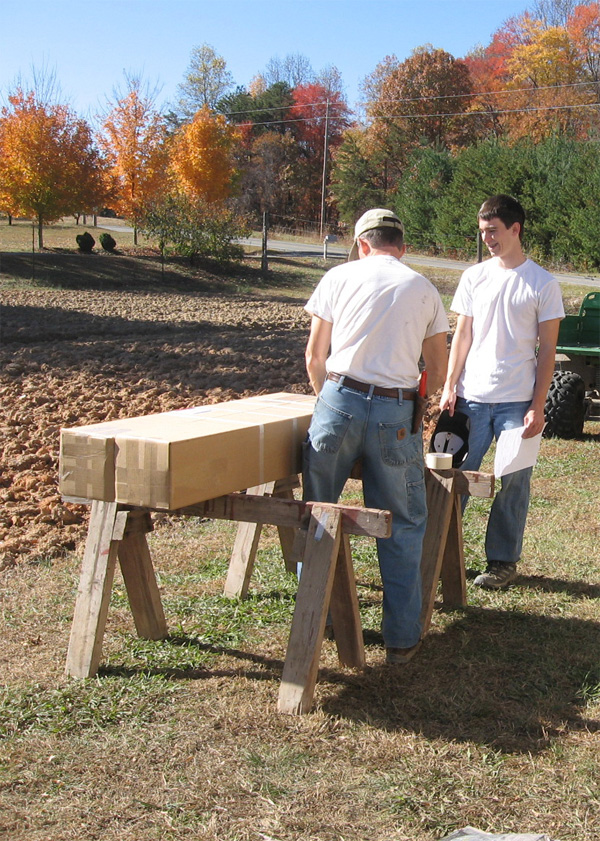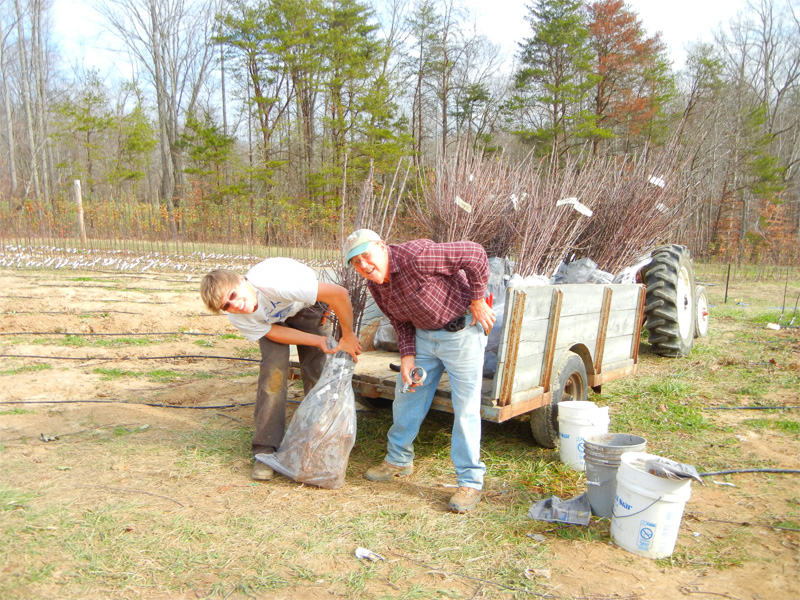 David and Matthew finish taping a box of trees......... Cy and Nathan finish digging a customer's order.
AND....... a break from working makes the grandchildren happy.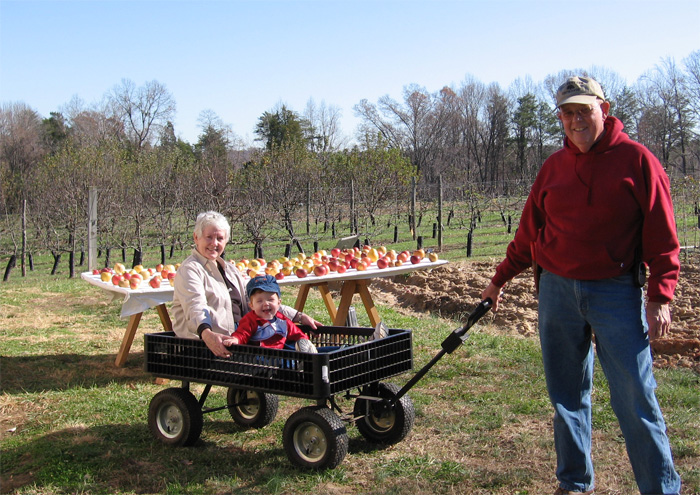 Janice, Colin, and Cy take a break from work to ride in the wagon.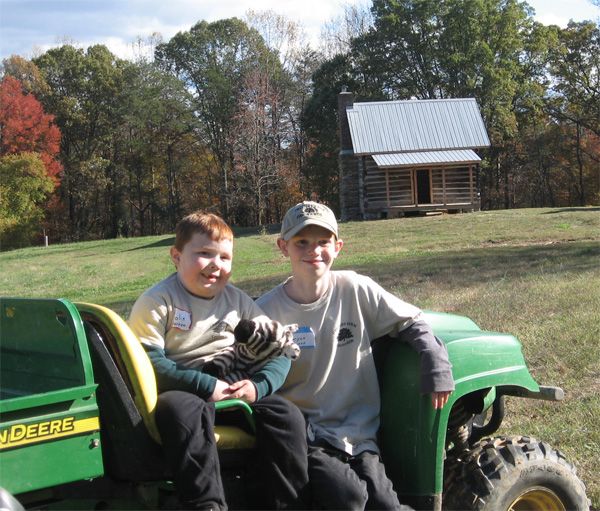 Sarah, Colin, and Bryan Vernon.